Here are a few tips on how to care for your benches so you can enjoy them for years.
Caesarstone and Other Engineered Stones
Caesarstone, Quantum Quartz, Essastone, Silestone, Smartstone etc.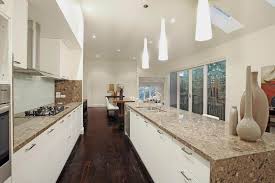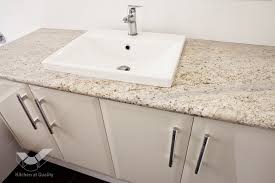 Engineered stone comprises of 93% natural quartz, one of nature's hardest minerals, which helps make your countertop a low maintenance surface that is resistant to scratches and stains. Engineered stone is also heat-resistant making it capable of enduring heat from a hot pan for short durations, however to avoid possible damage, a trivet or hot pad is recommended. With proper care and maintenance engineered stone countertops will remain beautiful and durable for many years.
Regular Cleaning
Normal cleaning of engineered stone requires only a damp cloth and mild household detergent. For best results, clean spills as soon as possible. Engineered stone is resistant to most stains including wine, lemon juice, tea, fruits and vegetables without permanently staining or damaging the countertop.
Cleaning Stains and Dried Spills:
For tougher stains mild non-abrasive cleaners are a good solution to keeping the surface looking like new. For dried spills a non-abrasive scrub pad can be used. Rinse thoroughly and wipe with a damp cloth to remove all residue. While engineered stone is generally able to withstand most household chemicals avoid using harsh chemicals or products that contain bleach. For tougher spots from items such as gum, grease, paint, food etc. scrape off the residue with a razor blade or putty knife prior to cleaning.
Waxes and Sealing:
One of the many benefits of engineered stone is that it requires no sealants or waxes to be applied during its lifetime. Because it is non-porous a sealer will not absorb into the material and would be ineffective. With normal cleaning procedures your countertop will always retain its lustre. Most stone suppliers have cleaning products recommended for use with their stone.